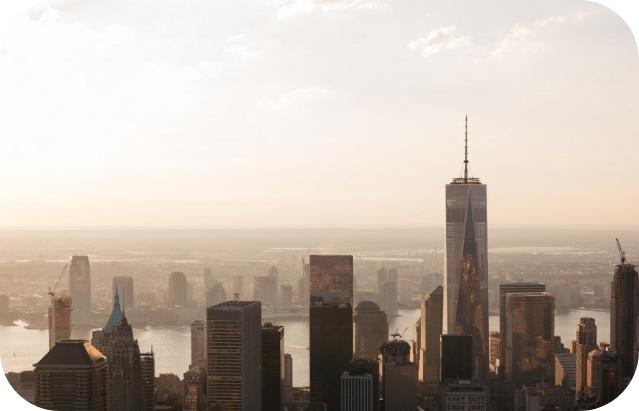 Another winning week after pleasing batch of data
It was another winning week for the stock market. The S&P 500, which flirted with 4,100 in late October, closed above the 4,500 level on Friday.
The positive bias was partially driven by a recognition that there wasn't a lot of selling activity after the big run, along with a fear of missing out on further gains during a seasonally strong time of year for the market. 
Mega cap stocks contributed to index performance, but the broader market experienced more robust buying interest.
The bulk of this week gains followed the October Consumer Price Index on Tuesday, which corroborated the notion that the Fed is done raising rates. That report, along with the October Producer Price Index, the October Retail Sales, the weekly initial jobless claims, and the October Housing Starts data, all seemed consistent with a soft landing scenario for the economy.
The fed funds futures market priced out the probability of any additional rate hikes by the Fed, and now sees a 61.7% probability of the first rate cut in May 2024, according to the CME FedWatch Tool.
Treasury yields took a sharp turn lower in response to the data and the idea that the Fed is done raising rates. The 2-yr note yield fell 15 basis points this week to 4.90%. The 10-yr note yield declined 19 basis points to 4.44%.
The rate-sensitive S&P 500 sectors registered some of the largest gains, but all 11 sectors traded higher this week. The real estate (+4.5%), financials (+3.3%), and utilities (+3.0%) sectors were standouts in that respect. The consumer staples (+0.6%) and energy (+0.9%) sectors were the only ones to gain less than 1.0%. 
Market participants were digesting another batch of earnings news. Walmart and Target headlined the calendar, both making mention of a more cautious-minded consumer. Still, Target registered a big gain after reporting results. Gap, Ross Stores, and Macy's were also standout winners after reporting earnings. 
Leading chip equipment maker Applied Materials also reported earnings and logged a decline following a Reuters report that it is the subject of a DOJ criminal probe over shipments to China's top chipmaker, SMIC.
In other news, Congress passed a continuing resolution to avoid a government shutdown, and President Biden and President Xi agreed to resume high-level, direct military talks, and bilateral cooperation in combating global illicit drug manufacturing and trafficking.
Looking ahead, markets will be closed on Thursday and close at 1:00 p.m. ET on Friday in observance of Thanksgiving. 
Nasdaq Composite: +2.4% for the week / +35.0% YTD
S&P 500: +2.2% for the week / +17.6% YTD
Dow Jones Industrial Average: +1.9% for the week / +5.4% YTD
S&P Midcap 400: +4.0% for the week / +4.4% YTD
Russell 2000: +5.4% for the week / +2.1% YTD
To download the printable version, CLICK HERE.
Past performance is not a guarantee of future results. Indices are unmanaged and one cannot invest directly in an index. Diversification does not guarantee investment returns and does not eliminate the risk of loss.
Data and rates used were indicative of market conditions as of the date shown and compiled by Briefing.com. Opinions, estimates, forecasts, and statements of financial market trends are based on current market conditions and are subject to change without notice. References to specific securities, asset classes and financial markets are for illustrative purposes only and do not constitute a solicitation, offer, or recommendation to purchase or sell a security. S&P 500 Index is a market index generally considered representative of the stock market as a whole. The index focuses on the large-cap segment of the U.S. equities market. Each company's security affects the index in proportion to its market value. NASDAQ Composite Index is a market value-weighted index that measures all NASDAQ domestic and non-U.S. based common stocks listed on the NASDAQ stock market. Dow Jones Industrial Average is a widely used indicator of the overall condition of the stock market, a price-weighted average of 30 actively traded blue chip stocks, primarily industrials, but also includes financial, leisure and other service-oriented firms. Russell 2000 Index measures the performance of the smallest 2,000 companies in the Russell 3000 Index of the 3,000 largest U.S. companies in terms of market capitalization. MSCI Emerging Markets Index is a free float-adjusted market capitalization index that is designed to measure equity market performance of emerging markets.
Park Avenue Securities LLC (PAS) is a wholly owned subsidiary of The Guardian Life Insurance Company of America (Guardian). PAS is a registered broker/dealer offering competitive investment products, as well as a registered investment advisor offering financial planning and investment advisory services. PAS is a member of FINRA and SIPC.
Provided by Briefing.com.
2023-165081 (Exp. 2/24)