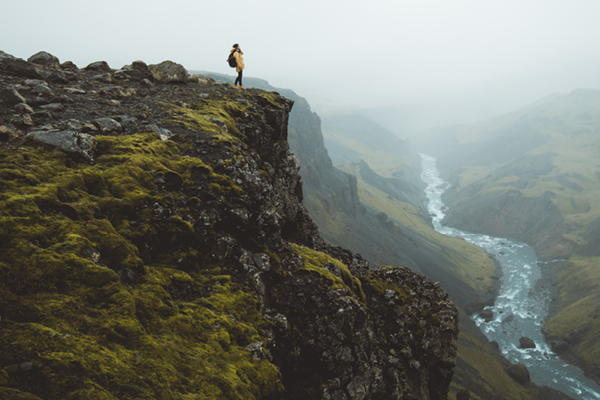 4 reasons you shouldn't invest alone
Learning the basics of investing on your own can feel daunting.
When starting out, you may have a lot of questions around investing and the language of finance: What exactly is compound interest? What's the difference between a bull market and a bear market? Which type are we in right now? One crucial tip: you don't have to do it alone. Working with a financial professional can help you make good choices, even if you're new to investing or creating a financial strategy.
How a financial professional can help
A financial professional can help explain financial concepts and their impact on your investments. They can help you understand the full picture and use their experience to guide your financial strategy. By working with a financial professional, you can develop a financial strategy tailored to you and make sure you take steps toward meeting your goals.
1. They can help you get started
Saving is the first step to investing. One of the ways to retire with financial confidence is to start saving and investing early in your career; you want time on your side. For example, pretend you start investing at age 25 and can put away approximately $380 a month for retirement. If your money earns an annual rate of return of seven percent (compounded), you'll have $1 million saved by age 65! But if you start saving at age 55, at the same interest rate, you'll need to invest nearly $6,000 per month to achieve $1 million in 10 years. A financial professional can help create an investment strategy, give good tips to adjust your strategy to align to your changing goals along the way, and support you in sticking to your strategy for the long-term.
2. They can help prevent emotional decision making
For example, with the stock market, everyone hopes to buy low and sell high or to get ahead fast with the next big stock. Whatever the motivation, investing based on emotion often leads to poor decision making. Working with a financial professional provides objectivity in your investments and can help you stick to your strategy amid market fluctuations.
3. They can tailor a strategy to you
Your investment portfolio, like your overall financial strategy, should reflect your values and goals. As your life changes course and priorities shift, your portfolio may need to change along with you. A financial professional will work with you to create a custom strategy and stay on track with long-term goals and make updates as your goals shift.
4. They can help you protect yourself
Some investments have the potential for rapid financial growth, but with greater risk. Other investments are less risky, and growth can be slow and steady. Neither approach is all good or bad. Instead, the goal is to find the balance that works for you and your strategy. Through experience with the big picture, professionals can help create a tailored, balanced mix of investments and protection that work together to help reach your goals.
The most confident work with professionals
Our research has found that working with a financial professional is a model behavior of the most financially confident US workers.1 How financially confident are you? With a financial professional helping you, you'll be prepared to make better-informed financial decisions and are likely to experience greater confidence in your finances and your everyday life.
Make more informed financial decisions with a Park Avenue Securities financial professional today. 
SOURCES:
1 The Guardian Study of Financial and Emotional Confidence, 2021
DISCLAIMERS:
All scenarios and names mentioned herein are purely fictional and have been created solely for educational purposes. Any resemblance to existing situations, persons or fictional characters is coincidental. The information presented should not be used as the basis for any specific investment advice.
Securities products and advisory services offered through Park Avenue Securities LLC (PAS), a registered broker-dealer and investment adviser.
PAS is a wholly owned subsidiary of Guardian and a member FINRA, SIPC.
Brought to you by The Guardian Network © 2022.  The Guardian Life Insurance Company of America®, New York, NY 
2022-148145 (Exp. 12/2024)