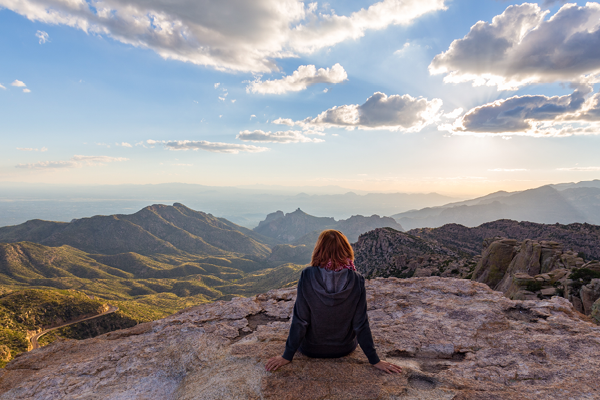 Financial wellness at any age
Being smart about your money is more important than ever. As life expectancy increases, we need to make sure our finances can last during these exciting years in our lives. Every stage of life can help us prepare for a more financially fit future.
What is financial wellness? Why is it important?
financial literacy noun.
       1. the ability to use knowledge and skills to manage financial resources effectively for a lifetime of financial well-being137% of workers avoid dealing with their finances because it's too overwhelming.2
When quizzed on financial literacy, over 50% failed.3
Learning financial wellness early on in life helps you manage things like mortgage, credit, debt, retirement & more! It's never too early to start.
Children
When given $100, nearly 1/3 of kids say they would invest it.4 
Parents are kids' most trusted source of information for investing,4 but 79% of parents have some reluctance to discuss financial topics with their children.4
From gifts to allowances, there are many ways for kids to learn about finances:
saving up
budgeting
setting goals
shopping wisely
Teens & Young Adults
What can teens do?
If you haven't already, consider opening a savings account. The sooner you start, the more you stand to save over time.
Newfound freedom and your own income can open a lot of doors to spending. Build your lifestyle around spending wisely. For example, a latte at a cafe can cost 5x more than one brewed at home. 
58% of teens will likely have to take out student loans to attend college.4

Adults
Keep an eye on Retirement - More than 1 in 3 Americans have considered delaying retirement.2
Avoid bad credit & debt - 57% of adults have credit card debt.4Create a plan
Live by your budget5
Save at least 15% of every paycheck5
Pay off credit cards every month5
Contribute now for later. Learn about your employer-sponsored retirement plan.
Consider adding whole life insurance to your portolio5
Financial wellness starts now - contact a Park Avenue Securities financial professional to get started today.
1 PBS Your Life, Your Money: What is Financial Literacy?2 Guardian Study of Financial and Emotional Confidence 20223 National Financial Educators Council: National Financial Literacy Test Results 2023.4 T. Rowe Price: 8th Annual Parents, Kids, & Money Survey 2022.5 The LBS Financial Balance® Video 2021
Securities products/services and advisory services offered through Park Avenue Securities LLC, a registered broker-dealer and registered investment adviser. Park Avenue Securities is a wholly owned subsidiary of The Guardian Life Insurance Company of America and is located at 10 Hudson Yards, New York, NY 10001. Member FINRA, SIPC.
This website is intended for general public use. By providing this content, Park Avenue Securities LLC is not undertaking to provide investment advice for any specific individual or situation, or to otherwise act in a fiduciary capacity. Please contact a financial representative for guidance and information specific to your individual situation.
2023-158596 (Exp. 07/25)