Your Park Avenue Securities financial advisor has access to a comprehensive suite of objective wealth management solutions to help meet your short- and long-term growth and protection goals.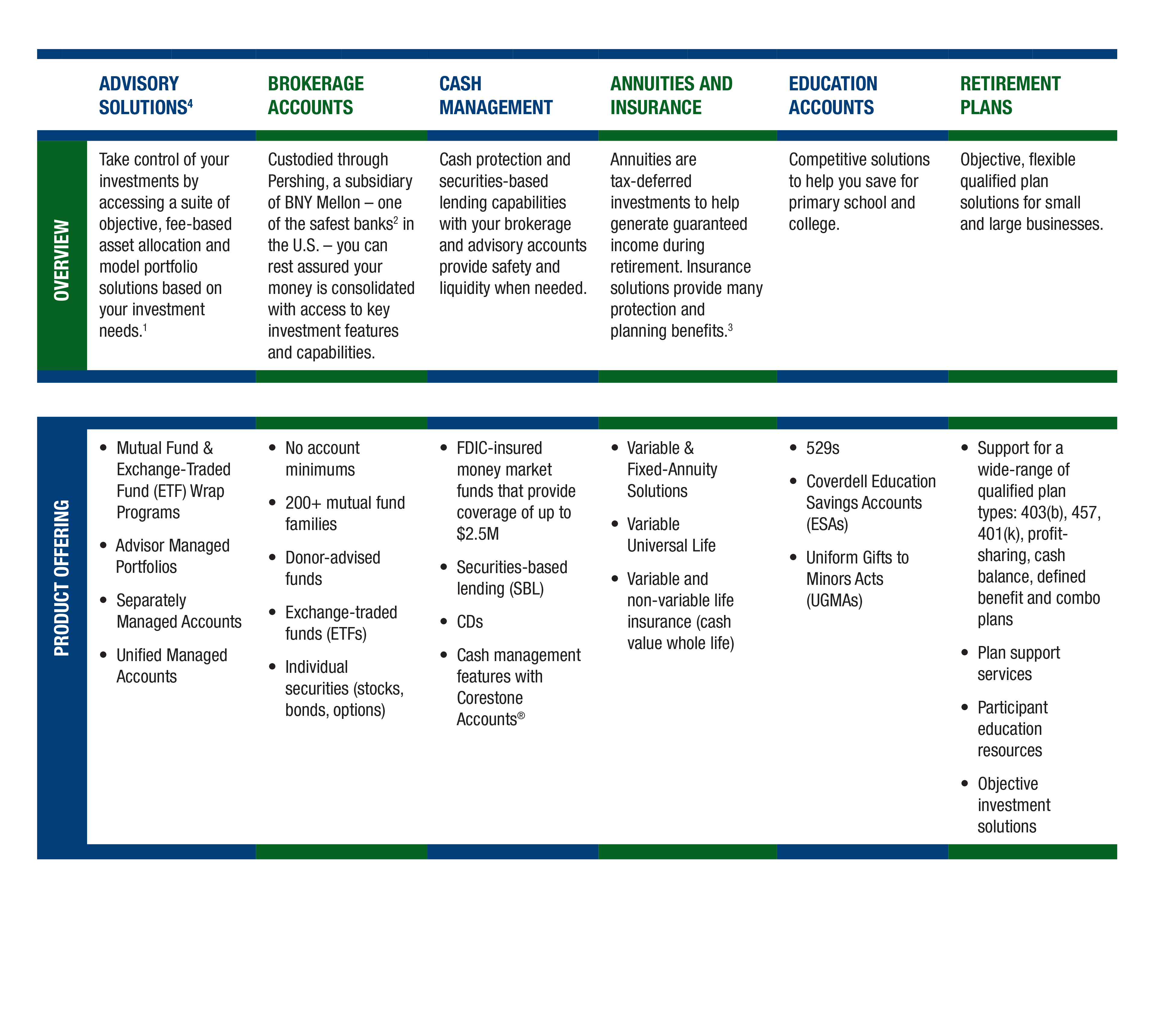 1 Asset minimums apply.
2 http://www.investmentnews.com/article/20160811/BLOG18/160819988/2016-cu…
3 Non-variable life insurance products, such as term life insurance and cash value whole life insurance products, are not investments and are not offered directly through Park Avenue Securities.
4 Only available to be offered by appropriately registered investment advisor financial representatives.
Variable annuities are issued by The Guardian Insurance & Annuity Company, Inc. (GIAC), a Delaware corporation, and distributed by PAS. All guarantees are backed exclusively by the strength and claims paying ability of GIAC. Both GIAC and PAS are wholly owned subsidiaries of The Guardian Life Insurance Company of America, 7 Hanover Square, New York, NY 10004.
Variable annuities and their underlying variable investment options are sold by prospectus only. Prospectuses contain important information, including fees and expenses. Please read the prospectus carefully before investing or sending money. You should consider the investment objectives, risks, fees and charges of the investment company carefully before investing. The prospectus contains this and other important information. A prospectus may be obtained from your investment professional or by calling 800-221-3253. To download a fund or contract prospectus, please visit www.GuardianLife.com.