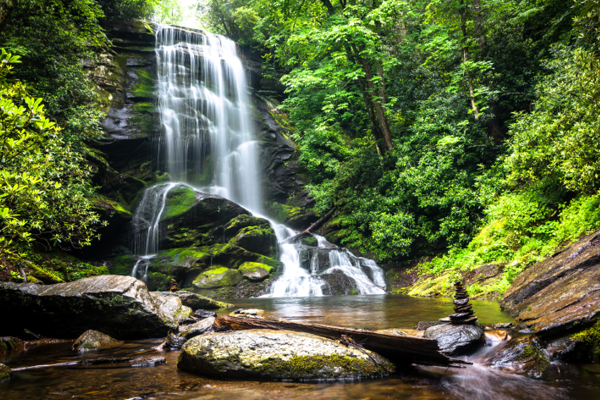 Spend mindfully by adopting a saver's mentality
As we have all been forced to change our behaviors and depart from our "normal" routines, it is no wonder that our spending behaviors have changed too.
For many, this means the opportunity to shift our constant spending to adopting more pragmatic mindsets and behaviors with the goal of becoming world-class savers.
How spending habits have changed post pandemic:
Americans are spending markedly less on restaurants and hospitality, travel, and transportation1
52% of Americans have cut their spending due to fears over the economy or stock market2
85% of Americans are concerned or very concerned about inflation3
66% of consumers are more mindful of spending on groceries 3
46% of consumers say they're buying fewer non-essentials3
Nearly one-third of Americans have less than three months of expenses in savings, and almost 25% have no emergency fund4
The common theme: For many, the impacts of COVID and inflation mean that succeeding financially may involve continuing to tighten belts and adopting mindful approaches to personal finances.  Whether these events have impacted your own family's personal financial situation or not, instilling long-term savings habits can help increase financial confidence for all. Below, we'll review some examples of how you can make changes in your spending to adopt a saver's mentality in the current economic climate and beyond.
Adopting a saver's mentality
In an environment where it may feel like your financial needs are outpacing your income, there is still hope. There are several ways you can turn spending into savings.
Shifting to save for retirement
While the recession has impacted many people, if you're among those who have not been laid off or furloughed, don't hold back from contributing to your Roth IRA or 401(k), regardless of whether your employer has temporarily suspended its match. Moreover, if you're spending more time working from home, you can channel the money you're saving on your commute, eating out, office happy hours, etc. into savings.
If you've been furloughed or your work hours have been reduced, your goal should be to protect the money you've saved for retirement as much as you possibly can. This could mean leveraging unemployment if you're eligible, or tapping into any emergency savings you may have socked away.  A qualified financial professional can also help you shift your retirement strategy and keep you on-track.
Shoring up to save for emergencies
Rainy day funds are meant for times like these. If you haven't already, now is the time to work with a financial professional to reexamine your budget or set up a budget if you don't have one. Additionally, keep a careful eye on where every dollar you spend goes. This can make a critical difference in helping your family stay afloat when the waters get rough. And if at all possible, keep your hands out of your retirement savings.
Fine-tune to save around the house
There's a lot going on and, understandably, it can be challenging to know where to start when it comes to shifting your money habits. There are a lot of ways you can adopt a saver's mentality by fine-tuning your household spending, including writing out a list of your monthly expenses, and then determining where you can cut back unnecessary spending. Buying in bulk can help too. By rethinking and shifting your approach to food, entertainment and even household chores, you can save a significant amount of money over the long haul.
Spend (and stash) more mindfully
Starting with a simple calculation of your spending habits can provide clarity on how your spending lines up with your priorities. Additionally, saving in small increments with the help of technology or apps can help you reach your goals more quickly.
Finally, don't forget to take some time for self-care. Economic shake-ups are all but inevitable, so don't panic. If you find yourself feeling a little overwhelmed, a financial professional can walk you through options and strategies and create a plan that fortifies your finances.
Working with a financial professional can help ensure that as your financial situation and priorities shift with the changing environment, you can be confident with protection, savings and growth strategies.
SOURCES:
1 https://www.washingtonpost.com/business/2022/06/18/consumer-spending-sl…
2 https://newsroom.transunion.com/majority-of-americans-optimistic-about-…
3 https://www.prnewswire.com/news-releases/nearly-half-of-americans-feel-…
4 https://www.cnbc.com/2022/09/05/how-much-cash-you-need-in-an-emergency-…
DISCLAIMERS:
Material discussed is meant for general informational purposes only and is not to be construed as tax, legal, or investment advice. Although the information has been gathered from sources believed to be reliable, please note that individual situations can vary. Therefore, the information should be relied upon only when coordinated with individual professional advice.
Links to external sites are provided for your convenience in locating related information and services. Guardian, its subsidiaries, agents and employees expressly disclaim any responsibility for and do not maintain, control, recommend, or endorse third-party sites, organizations, products, or services and make no representation as to the completeness, suitability, or quality thereof.
Brought to you by The Guardian Network © 2020, 2023. The Guardian Life Insurance Company of America®, New York, NY
Securities products and advisory services offered through Park Avenue Securities LLC (PAS), a registered broker-dealer and investment adviser.
PAS is a wholly owned subsidiary of Guardian and a member FINRA, SIPC.
2023-149602 (Exp. 1/2025)